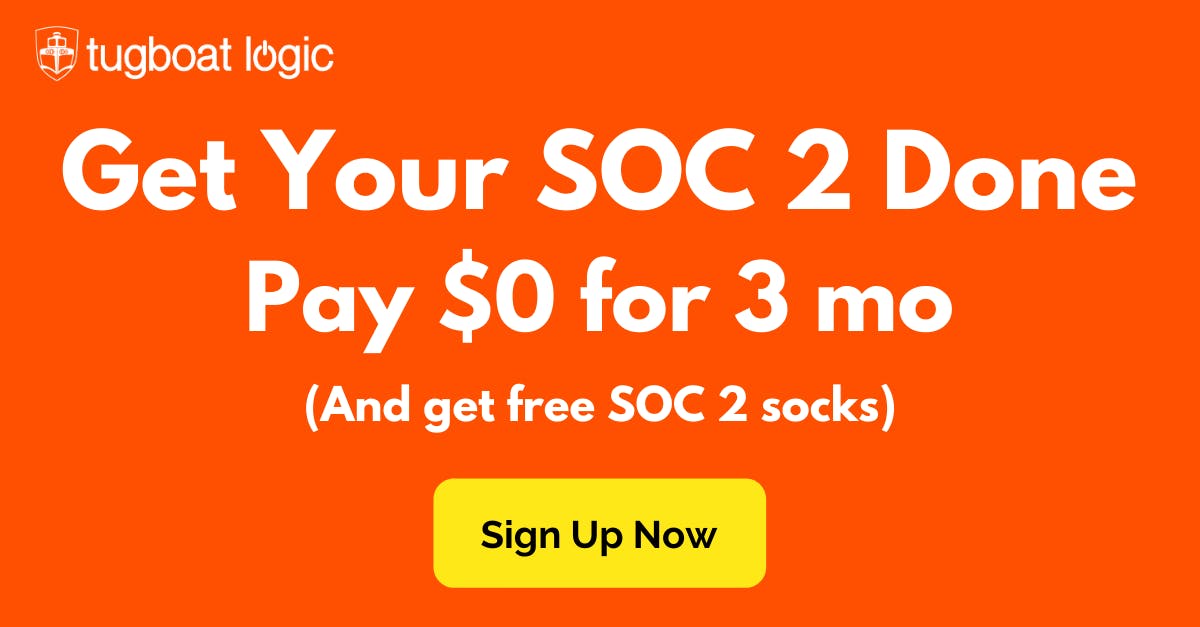 As founders who have created and sold several startups, we greatly empathize with other founders and their teams in this economic environment. We understand we're all in the same storm, but not in the same boat.
That's why we want to pay it forward by offering our entire automated security and compliance platform with full customer support and no payments for 3 mo. Yep, you read that right: you don't pay anything for 3 months.
We want to make sure this program is open to everyone, especially those wanting to get SOC 2 ASAP (note that when the economy re-opens fully, auditors will most likely have a large backlog of audits). Here's what you'll get:
Access to all Tugboat platform modules (or just the ones you need for your InfoSec program)
Full white glove support from our Customer Success and Tugboat Security Labs teams
Big discounts from our auditor partners if you need an auditor (they'll work with you remotely through the Tugboat platform)
This program is available from 4/29/20 to 6/30/20 with no payments for three months from invoice date. Invoice must be processed by 6/30 to qualify. If you'd like to get started, follow these three steps:
1. Sign up for the program.
2. We'll walk you through the Tugboat platform along with all of the modules you need for your InfoSec program and provision your account.
3. You get going on your SOC 2 immediately.